It is vital to remember that when buying any wood turning lathe that not much is included with them.  In most cases you will find that you get a couple of face plates to do face plate turning.  Plus you will also receive a spur and a tail stock centre both of these are used for turning spindles.
So in order to other forms of wood work on your wood turning lathe then you will need to purchase the additional tools you require separately.  It is worthwhile doing some comparison shopping beforehand as this will help not only to save time making sure you get the additional tools you need. But also ensure that you get some great deals on these additional purchases.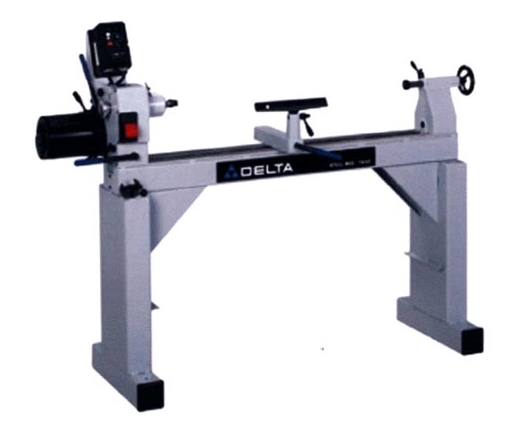 There are some people who choose to purchase a second hand machine instead of purchasing brand new.  So when it comes to buying the extra tools you need to accompany your machine it is worth considering purchasing theirs.  But what you must do is ensure that the ones they are selling are the kind that will actually fit the wood turning lathe you have purchased or will be purchasing.
As with any thing that is second hand (used) be selective about those you purchase.  You could go for the branded varieties of tools but are often going to cost quite a bit even if used previously.  However, what you need to remember that the quality of the tools will be pretty high.
When buying used tools to use with your wood turning lathe look carefully if you can at their condition.  Even if you are buying yours online ask the seller to provide good quality pictures to allow you to see how much steel is left on them.  What you don't want to do is purchase tools where they have been sharpened quite a number of times.  As they become shorter then of course you will find that considerably much harder to use.
Look for tools that have more than 5 inches of steel left.  If you find ones below this then these are the ones to avoid at all costs.  However, when it comes to bowl gouges for your wood turning lathe make sure that these ones have at least 10 inches left of the shaft.  But it is better to opt for those that come with 12 inches or more of shaft.
Plus when it comes to what material these tools are made from.  You should be opting for those made from high speed steel instead of carbon steel.    As well as the high steel one's having a longer life span they are also less likely to rust.